Premier Commercial Pressure Washing In Hickory And The Surrounding Area
Precision Powerwash of NC offers Hickory business owners the commercial pressure washing services they need to keep their buildings looking great and standing strong. If you're business building, truck fleet, or heavy equipment have become bogged down with grime, then read ahead to see how Precision Powerwash of NC can help!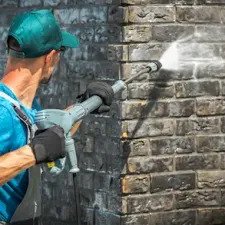 Professional pressure washing is an essential act of maintenance that will keep your place of business clean, beautiful, and structurally sound so that it keeps attracting customers and provides a comfortable environment for all employees. Your business's exterior appearance can make or break new customers' perception of your business, so it's important to prioritize a clean and attractive exterior. Let us restore your business to its original look and quality with the finest commercial pressure washing services in town!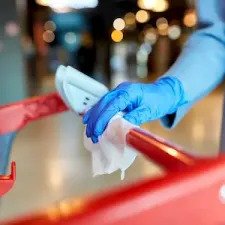 Shopping Cart Sanitization
Shopping carts are one of the dirtiest, most germ-infested surfaces that customers encounter. With these carts changing so many hands during a business day, it should be a top priority to keep them sanitized to promote good health. At Precision Powerwash of NC, we offer shopping cart sanitization that kills germs and bacteria and keeps your customers safe.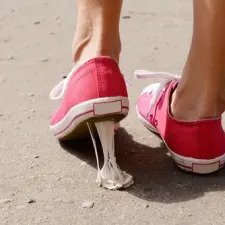 Wads of chewed gum stuck to the walls or embedded in the sidewalks of your Hickory business give it a rundown and neglected appearance and may even make it appear less reliable to potential customers. Our commercial pressure washing can effectively blast away piled up gum and return your business exterior to perfection!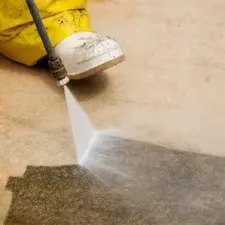 Professional stain removal is the most effective way to eliminate any unwelcome discoloration from your commercial business exterior. Whether your building is faced with mold and algae streaks or your driveway is plagued by oil spills, we are here to help!
To keep your business clean and your equipment running smoothly, regular maintenance cleaning makes all the difference! Precision Powerwash of NC can handle this task for you so that you won't have to. Call today to take advantage of our premier maintenance services for your commercial property.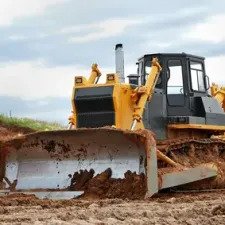 Not only does heavy equipment cleaning improve your machinery's efficiency and performance, but it also makes it last must longer. As heavy machinery collects grease, oil, and grime, it becomes more susceptible to damage and expensive repairs. Protect your equipment and your workspace with only the best in professional heavy equipment cleaning!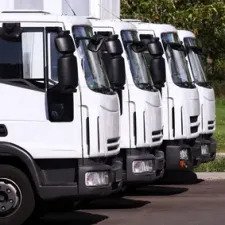 A truck fleet proudly displays a business's name and mission to travelers on the road, but a dirty fleet only distracts from your message and gives the wrong impression of your business. Professional fleet washing with Precision Powerwash of NC rids your truck fleet of grime from the roads and keeps your drivers in well-maintained vehicles.
Make your Hickory business shine with Precision Powerwash of NC's affordable commercial pressure washing services and reach out to us today!