Roof Cleaning Will Clean And Protect Your Gastonia Home's Roof
Gastonia has a trusted source of quality roof cleaning in Precision Powerwash of NC. At Precision Powerwash of NC, we understand the value of your roof as the most protective feature of your home. Our pressure washing pros thoroughly clean and sanitize your roof back to perfection so that it looks great and stays in excellent condition.
Roofs are constantly up against a series of threats that tarnish their appearance and compromise their structural integrity. It's inevitable that weather debris, organic growths, and grime accumulate on your roof, and this buildup can lead to wood rot and damaged shingles. Regular professional roof cleaning guarantees that these contaminants don't disintegrate your roof's material, and it ensures that your roof stays looking its best.
If your Gastonia home needs roof cleaning services to look better and hold up longer, the Precision Powerwash of NC is the exterior cleaning professional you need!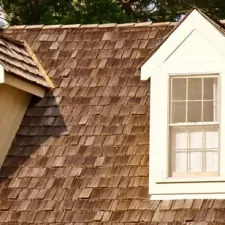 Why You Need Soft Washing For Your Roof
Soft washing your roof is the most effective way to eliminate stains and streaks from a multitude of outdoor elements. Mold, mildew, algae, and pollen won't stand a chance against our biodegradable solutions, and your roof shingles won't suffer any undue damage due to soft washing's mild application. Soft washing is the only cleaning technique that experts recommend for roofs, and this one service can make a striking difference in your roof's appearance. It also preserves the quality of your roof's material so that it'll stay sturdy longer and offset the need for big repairs. To give your Gastonia roof the attention it needs, you need Precision Powerwash of NC's exceptional roof soft washing. You won't regret it!
Recent Articles & Tips
WAYS PRESSURE WASHING SAVES YOU MONEY

Professional pressure washing provides a host of benefits for your home, but it can also help you save money in several ways. If you're on the fence about spending money on a professional contractor, […]